My Dahl Recipe
Ingredients-
500g Yellow Split Peas
2 cloves minced garlic
1″ ginger root grated
1 tsp Nigella Seeds
1/2 tsp Gr Cumin
1 tsp Fenugreek
1 Cinnamon Stick
1 tsp Curry Powder
1 tsp Gr Turmeric
1 tin Chopped Tomatoes
1 Litre Vegetable Bouillon
1 tsp Garam Masala
Black pepper
Sea Salt
limejuice
1 Red Chilli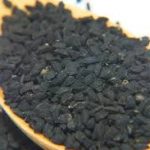 FRy off the onion, garlic, ginger and spices except for garam masala and salt.
When onions are soft add the split peas, mix around well and add the tomatoes, whole chilli and bouillon.Bring to the boil and simmer on a low heat for an hour.Add the garam masala and pepper and simmer again for another 20m inutes.
Be Careful the dahl does not dry out, add a little more water if needed.Should be like a loose porridge consistency.
When split peas are soft check the seasoning, add salt and pepper to taste and a squeeze of fresh lime juice.
Serve with a sprinkle of fesh coriander if you like.
I also had some diced courgettes and grated ssweet potato in gthe fridge so added those with the bouillon for even more flavour.
#Highprotein #complexcarbohydrates, #fibre #goodfats and #antioxidants
#vegan
#vegetarian
#dairyfree
#glutenfree
Nigella Sweet Potato and Black Chickpea Dip
I was learning about the health benefits of nigella seeds and came up with this recipe because they taste so good and they are packed with Omega 3, Calcium, Iron , Fibre and high in protein too!
Some research even shows these small black seeds are helpful to lower allergic reactions to pollen and other allergens.
Sprinkle on your salads, mix into your bread dough and shake into your soups and casseroles.
Ingredients:
1 big Sweet Potato
1 tsp Nigella Seeds
1 Cup Black Chickpeas*
1 tsp Dark Tahini
1/4 tsp Sriracha Sauce
Juice half a lemon
2-3 tblsp Extra Virgin Olive Oil
1/2 tsp turmeric powder
Sea Salt & Black Pepper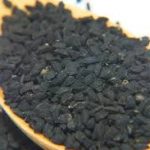 Method:
Split your sweet potato and sprinkle on the seeds.Seal into a sheet of tinfoil and bake until soft.Cool.
Squeeze out the flesh including the seeds into your blender along with all the other ingredients.
Blitz as smooth as you like it, season it with salt and pepper and serve.
Keeps well covered in the fridge for up to 5 days.
*You can use normal chickpeas too.

Lunch Recipes
Keep Lunch recipes varied, balanced and relaxed.
Lunch Recipes – Falafel with Tahini Dip
I 'borrowed' this one of my lunch recipes from my family in New York and it is the tastiest falafel mix I have ever eaten. You wont buy a falafel mix again after you make these! Have some friends round for a healthy lunch and share.
Makes 15
Ingredients:
300g Cooked Chickpeas
1 tblsp Chopped parsley
1 tblsp Chopped Coriander
1 small clove Garlic
½ tsp red chilli Flakes
½ tsp ground cumin
½ tsp ground coriander
½ onion chopped
¼ cup plain flour
½ tsp baking powder
Sea Salt and freshly ground black pepper
Olive Oil
2 tsp tahini
1 tsp lemon juice
1 tsp Extra Virgin Olive Oil or Avocado Oil
1 tblsp water
Sea Salt and freshly ground black pepper
Method:
In a food processor put the chickpeas and pulse for a few seconds until just broken up( not mush). Add in the herbs and spices and mix in a little. Lastly season with salt and black pepper and add in flour and baking powder. One last pulse. Should come together when pressed between fingers.If not add a little olive oil to bind.
Form little balls and press down slightly to make a pattie.
Heat some olive or groundnut oil in a frying pan.
Fry falafels gently on each side until golden.
Alternatively you can bake them in the oven on baking parchment with a little olive oil until golden.
Serve warm.
Tahini Dip- In a jar with a lid put all the ingredients and mix vigorously until smooth. Place on the side in a dipping bowl.

Lunch Recipes – Summer Minetrone Soup
It may say summer but this healthy soup is good in any season.There is a reason the Italians
all look so vibrant and this anti-oxidant rich bowl of goodness is the reason why!
Ingredients:
60ml extra-virgin olive oil
2 garlic cloves, peeled and minced
1 medium onion, diced
1 bay leaf
3 sprigs fresh marjoram
2 tbsp chopped fresh basil leaves
2 celery ribs, peeled and chopped
1 bunch asparagus, cut into 2 1/2-cm pieces
360g French beans, cut into 2 1/2-cm pieces
300g shelled English peas (or substitute frozen)
Coarse salt and freshly ground black pepper
2L low-sodium chicken stock, enough to cover
25g Wholemeal pasta/brown rice pasta
Basil and mint pesto( optional)
1 bunch watercress or parsley
For the basil and mint pesto:
30g fresh basil leaves
30g fresh mint leaves
50g Parmesan or Romano
50g pine nuts, toasted
4 garlic cloves, roughly chopped
1/4 tsp salt
1250ml extra-virgin olive oil
Method
1) In a large, heavy pot add a 3-count of extra-virgin olive oil. Add garlic, onion, bay leaf, marjoram and basil. Saute gently until fragrant. 

2) Add the vegetables and cook a little of the moisture out, about 5 to 7 minutes. Season with salt and pepper. Add in the chicken stock and bring to a gentle boil. Reduce heat and simmer uncovered for 15 to 20 so the flavours can come together – do not let it boil hard. 

3) Remove half of the vegetables from the pot and puree and add back to the pot to thicken with the pasta. Simmer for 5 to 7 minutes until the vegetables are just tender. Serve each bowl with a spoonful of basil and mint pesto on top, a drizzle of extra-virgin olive oil and some freshly ground black pepper. Garnish with watercress or parsley.
So many delicious lunch recipes are available to treat yourself and have a lip smackingly tasty for lunchtime treat.
Gluten Free lunch box tips:
(please note all foods are gluten free in the list without stating it)
Keep it colourful and balanced!
Protein/complex Carbohydrate/essential fatty acids
Good quality lunch bag-preferably with a cooler-bag section. The latest in flask fashion helps too!
Hummus/gaucomole/smoked fish/bean dips with a selection of gluten free crackers,corn crackers, vegetable sticks-(sugar snap peas are great!)-try to encourage tastes maybe with a sticker reward system…
Left over macaroni cheese,paella,pasta dishes,quinoa, burgers, pizza.
Buckwheat noodle soups, rice noodle soups, vegetable/lentil/bean soups all good…
Fresh potato salad and jazzed up coleslaw, grated carrot salad, roast vegetable salads,pesto salads and dips
Various pastie fillings.
Quesadilla-corn tortilla filled with a rich tomato sauce,grated cheese and some leftover chicken if you have it-my children love this!
For more lunch recipes, tips tricks and tasty treats. Follow me on Twitter